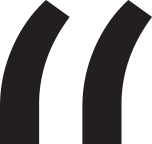 "Compared to the base case forecasts for 2041, our latest forecasts have 541,000 fewer people in Greater Melbourne and 93,000 fewer in regional Victoria."
All models are wrong, but some are useful
As we've noted on the previous page, we are in a period of significant change. The forecasts published here may - and are intended to - change, as new information comes to hand. These forecasts demonstrate the magnitude of impact, given what we know today about the demographic drivers of change, and where that change will be felt the most.
Subscribe to updates here to be notified when new updates are released, as new information comes to hand throughout 2021.
Which areas are most affected?
The growth areas
In raw numbers, The SA4s that suffer most significantly are the growth areas on the fringe. The model has fewer people from overseas to distribute directly to these areas and there are fewer people in inner and established areas to provide migrants to these areas.
West and South-East Melbourne
The Melbourne West SA4 has the biggest decrease in growth followed by the Melbourne – South East SA4.
Inner Melbourne
The Melbourne Inner SA4 experiences a significant decline due to drastic decreases in the level of net overseas migration.
Areas with less reliance on overseas migration such as Melbourne Inner South are less affected. Areas with less growth have less direct impact in terms of population change.
The regions - Geelong
Of the regions, the Geelong SA4 experiences the biggest impact. This is a result of its larger size compared to other regional SA4s and its reliance on migration from Greater Melbourne for its population growth.
The table and chart below show the differences by SA4 between the base forecasts and the updated numbers.